SEND
Special Educational Needs and / or Disabilities
We have held a parents consultation in October 2023 to review and evaluate the accessibility policy and how Coppice could further promote equality of opportunity for children with Special Educational Needs and / or Disabilities and provide equal opportunities for all regardless of race, gender, sexual orientation, disability, religions or beliefs, gender reassignment, pregnancy or maternity.
The staff and governors at Coppice recognise that all children have particular needs because all children are individuals who learn at their own pace.
The school has a policy on how we identify children with Special Educational Needs and or Disabilities (SEND). A Person-Centred Plan (PCP) that is unique to each child is developed termly, with outcomes and actions and strategies that will be used to help them meet their outcomes. Sometimes a child may be supported either as an individual or as part of a small group on a targeted intervention to help support the identified outcomes. Each year group has a plan to show the provision made for all the children.
Coppice is fortunate in having a number of experienced, qualified and caring support staff who work with children as individuals or in smaller groups to help meet targets in PCPs.
Termly meetings between parents, support staff, class teacher and SENDCo provide an opportunity to measure a child's progress against targets set in their PCP. When necessary, professionals from other services who have worked with the child may also attend these meetings to offer valued advice.
School regularly works with the Quality Education Support Team (QEST), the Educational Psychology Service and Medical Services.
Coppice is a modern single storey building with special parking and toileting facilities. There are ramps to all doors and we are able to admit children with SEND, including those with physical disability, providing we can meet the child's need.
SENDCo – Mr A Hulmes
SEND Governor – Mrs F Swift
Policies and Documents
This area will show all documents uploaded to the /docs/SEND folder.
Documents in folders containing the word 'letter' or 'minute' are listed in the order they were uploaded, most recent upload at the top. Otherwise, documents are listed alphabetically.
Supporting Transition For Vulnerable Children
Oldham Council | Local Authority
Oldham Council Inclusion Policy
Oldham Council Children And Young People With Special Educational Needs And Disabilities Local Offer
Local Offer Leaflet.pdf
Oldham Council SEND Written Statement of Action (WSOA)
Oldham Council Reports, strategies, values, codes of practice (SEND)
Family Information Services School Holidays Calendar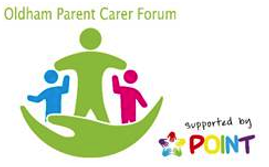 https://www.point-send.co.uk
https://www.point-send.co.uk/Pages/Category/oldham-sendiass
Summary of conversations with parents and carers (September 2023) identified some of the strengths of the SEND provision at Coppice:
"The school supports my child with their learning"
"The communication is good"
"The teachers are caring and they support my child" "The teachers know what (my child) needs. They know how to help (them)"
"They are good. They help (my child) learn"
"My child likes to come to school"
"They (child) likes to go to clubs after school, to do things after school"
"(My child) likes the teachers. They help (them) to play and to learn things"
"The teachers tell me things I can help with at home, how (they) are learning"
"The teacher tells me about help for (my child)"
"The teachers talk to me and I can ask questions and get help"
Conversations with pupils (September 2023) identified some of the strengths of the SEND provision at Coppice:
"My teacher help me with things I don't know"

"I like my teachers they help me"

"I like (to do) things on my own sometimes. I like to be with my friends, they help me"

"My teacher shows me and I can do it on my own"

"I like working with the adults in class, I ask them to help me and understand"

"I like to use the (equipment). It helps me see what to do"

"I like to be outside. I like Forest School it's fun"

"Lunch is good. I see my friends"
Bounce Forward Raising Resilience- Free Parents Online Course
https://bounceforward.com/bounce-forward-raising-resilience-oldham-open/
Course Overview
Session 1: Optimism during uncertainty
This session explores the link between what we think, how we feel, and how we behave. Flexible and realistic thinking lies at the heart of resilience: it enables us to do the 'right' thing at the right time, so we achieve the best possible outcome.
Session 2: Developing the mental muscle
Helping children gain more control over how they feel and behave. Reframing unhelpful choices, and developing empathy for self and others so they can navigate uncertainty and learn to fail well.
Session 3: Compassionate communication
Effective communication is essential as our children move into adolescence. We can find ourselves in cycles of nagging and bickering and focusing on the 'big' conversations, and with it, we become disconnected. Resilience and compassion are the keys to staying connected.
Session 4: Mindsets and Energy
Nurturing and developing a growth mindset in our children. Understanding the psychological link between energy, emotions and behaviour.
Session 5: Parenting to strengths
Identifying the unique strengths of children and ourselves – and how to use them to best effect
the sensory room flyer 2019.pdf
List of services and activities available in Oldham for Children and Adults​
SERVICE
AGE

RANGE

EMAIL/

CONTACT

DAYS/

TIMES

COST IF KNOWN
Ability Thai Boxing

Mahdlo Youth Zone,

Egerton Street, Oldham

OL1 3SE

From 13 to 25 years old
0161 770 4864 or 0161 770 3676
A weekly fitness session
£2.50
Ability Wheelz Cycling Centre

Alexandra Park, Kings Road, Greater Manchester

OL8 2BH

From 5 to 11 years old
Kevin Lanham

07703468294

Tuesday 10am – 3pm, Wednesday 10am -3pm, Friday 10am-3pm, Sunday 11am-3pm, Wednesday Evening Sessions available 3pm – 7pm throughout the summer.
Adventure Based Learning

1 Tanner's Mill, Greenfield, Oldham

OL3 7NH

From 7 to 70 years old
Mark Hilton

0145 787 1617

Varies (sometimes free).
AJ Academy

839 Moston Lane, Moston,Manchester, M40 5RT

AJ's Academy is an exceptionally different, independent service for adults with learning difficulties/disabilities. We are a professionally trained and competent service providing individuals with an excellent array of activities and opportunities. Our service is stimulating, challenging and exciting, but most of all fun!

Kimberley Heaton, Manager, 01612226011

Open Monday to Friday 8:30am – 6:00pm, Saturday 10:30am – 3:30pm
Alexandra Junior Parkrun

Alexandra Park, Kings Road, Oldham

OL8 2BH

From 4 to 14 years old
Every Sunday at 9.00am
Ambitions

All Nations Church OL1 3SE.

Contact Jonathon Griffiths Barnes 07977075998

Jonathon.ambitions@hotmail.co.uk

www.ambitionsoldham.co.uk

Monday Social Club 11am-3pm
Cost £15 incl 2 course lunch and activities.

Ambitions

Disco

Three Crowns Pub, 1-3 Manchester Street

OL1 1LE

Wide range of individuals attend with varying needs, individuals with complex needs would require support to maintain their safety and wellbeing.

From 18 to 70 years old
Jonathan Griffiths-Barnes

Thursday's 6-10pm, Sunday's 12 noon-4pm
Small cost per week – contact Ambitions for details

Autism Friendly Cinema Screenings
Cineworld

Odeon

Showcase

Vue

All times, dates, contact details, films and cinema locations can be checked on the dimensions website
Discounted Cinema Card for Carer to go FREE.
Autism Friendly Monthly Activities at Manchester Museum

The Manchester Museum

The University of Manchester, Oxford Road, Manchester

M13 9PL

5 – 16 years
Victoria Grant

0161 306 1779

FREE activity

Parent/carer must stay, siblings are also welcome

Autism Youth Club

New Bridge School, Roman Road, Hollinwood

Lancs

OL8 3PH

Children and young people under 26
0161 770 8614 (Monday and Thursday only)

Open Monday's and Thursday's 6pm to 8.15pm Open all year apart from Bank Holiday and Christmas period
Barrier Breakers

Youth Council Offices

Room 222, The Civic Centre, West Street, Oldham

OL1 1UL

From 11 to 21 years old
Dayna Brannick

0161 770 4288 0161 770 3116

Monday evenings 6pm to 8pm
Blue Badge Department

The Link Centre, 140 Union Street, Oldham

OL1 1DZ

over 18
Jane Hanna

0161 770 4242

Caremark Oldham – Social Activities

Unit 7a – Ground Floor, County End Business Centre, Jackson Street, Springhead, Oldham

OL4 4TZ

Any age
Carol Liaster

0161 627 0891

Cerebral Palsy Football (Chaddy Park Juniors)

Oldham Academy North, Broadway, Royton, Oldham, OL2 5BF

From 3 to 16 years old
Jason@Chaddypark.co.uk
Sunday's 10am to 12pm (every two weeks)
Choice Support & Transport

Viking House

449 Middleton Road, OL9 9LB

over 18
Contact Keith – 07944 810 883 or 0161 628 0477

DIY Lego

The Link Centre, 140 Union Street, Oldham, OL1 1DZ

From 5 to 12 years old
Debbie

0161 770 4786

Extreme Air Oldham

Unit 1 B, Alexandra Retail Park, Park Road, Oldham, OL8 1DB

Any age
0161 622 3733

Evening, Afternoon, Morning
Funky Fitness and Fun

Boarshurst Bandclub

Greenbridge Lane, Greenfield, OL3 7EW

Supports individuals with LD, Autism and some physical disabilities. Support provided includes fitness sessions, healthy eating, and personal safety awareness and craft activities.

over 18
Carita Smith 07706 709 492

9.30am – 3.30pm every Tuesday and Friday
Cost around £45 per day

Gateway

Social club based at Rock St Resource centre

Social group individuals with LD, autism and other needs.

Weds eve 7pm-9pm
Nominal cost per week

Heathbank (Scope)

Day provision for individuals with complex physical and learning disabilities, autism and other complex needs

£45 per day including freshly prepared lunch

Heyside FC – Ability Counts and Disability Football Mash Up Sessions

Crompton House School

Rochdale Road, Shaw, Oldham, OL2 7HS

10 upwards
Mark Senior

0776 495 328

Holiday Homes Trust

Gilwell Park, Chingford, London, E4 7QW

Any age
020 8433 7290 or 020 8433 7291

Hydrotherapy Outreach Service

Bridge College

Openshaw Campus, Whitworth Street, Manchester, M11 2GR

Any age
Karien Van Elk

45 minutes slots are available: 3.30pm, 4.15pm and 5.00pm
JIGSAW Youth Club

The Honeywell Centre

Hadfield Street, Oldham, Hathershaw, OL8 3BP

From 5 to 11 years old
Martin Vose

0161 785 5176

Monday, 6-8pm
Link Centre Social Groups in conjunction with Oldham Disability Art Forum

The Link Centre, 140 Union Street, Oldham

over 16
Myra Wyers

0161 626 5303 or 0161 770 4786

Mahdlo Youth Zone

Mahdlo Youth Zone

Egerton Street, Oldham

OL1 3SE

From 8 to 19 years old, or 25 with a disability
Amy Taylor

0161 624 0111

Open 7 days a week. A range of sessions are available through the week
New Bridge Horizons

New Bridge Horizons

1 Medtia Square, Phoenix Street, Oldham, OL1 1AN

Post 19 provision provide by New Bridge Group, available for individuals with a wide range of needs from 19-25. Individuals have opportunity to access community and activities within the base. Timetable available on request.

From 19 to 25 years old
John Holland

0161 883 2403

Open Monday to Friday from 8am to 6pm The service is open 50 weeks a year
Starts at £52.50 per day for 6 hrs, additional cost for 1-1, feeding and personal care support

Oldham Active

Various locations

Any age
0161 207 7000

Oldham Phab Club

The Link Centre, 140 Union Street, Oldham

Oldham Phab Club

Any age
please contact Link for details

There is a small Charge
OPAL

based at Millennium Centre.

Support for individuals with LD and other needs. Very flexible services "My day, My way". Opportunities to access crafts, IT, cooking, films, access to community and other activities. Additional groups also run some evenings and advocacy is available if needed.

Contact Cath Rafferty 0161 633 5544

Cost £55 per day. 27.50 per half day or £9.00 per hour

Pathways to Opportunities

3 Bentley St Chadderton. Behind Chadderton Town Hall.

Support individuals with LD, Autism, complex physical needs, and offer support in community as well as from base. Individuals have opportunity to access activities in the base eg computers, music sessions, crafts, cooking. Also accessing local community swimming, leisure activities and shopping.

0161 652 6466 contact Lila or Vicki.

info@pathways-to-opportunities.co.uk

Service open 7 days a week

Cost from £50 per day dependent on level of need, 1-1 support 15.00 ph

Pure Innovations

Boathouse Café

Individuals with an LD or autism. Individuals have an opportunity to explore all aspects of working in a café including snack and drink preparation, stock rotation and ordering, customer services, cleaning and health and safety tasks. Support provided as required to meet needs. Individuals also have the opportunity to access other provisions within Pure Innovations Group.

0161 628 8224 Joe Williams 07703 887 466

Cost £44 per day 1-1 13.50 ph

Pure Innovations (Middleton)

Wide range of activities and opportunities in local area including luncheon clubs, community shops, social activities etc.

Contact Diane Barnes

0161 643 8146

Cost £44.00 per day

Selecta Day Service for Vulnerable Adults

The Canon George Community Hall

Chapel Road, Hollinwood, Oldham OL8 4QQ

Selecta is staffed by highly skilled and experienced staff with language skills in Pushto/Urdu and Punjabi. Mrs Shagufta Khan 07866791238

selecta@gmx.co.uk

Tuesday to Friday 9am to 3pm Female only on Wednesday, Thursday and Friday Mixed male and female group on Tuesdays.
Cost £45 per day or £10 per hour

Shaw Centre in Harpurhey Manchester

Day provision, access to local community and various activities. Cost of activities and lunch paid via personal finances.

Nicola Whitehead

nicola.whitehead@theshawcentre.org.uk

Cost of £29 per day plus activities and lunch at nominal cost, visits welcome and trial day available on request.
The Terence O'Grady Club (For Adults with a Learning Disability)

St Anne's ARLFC

Higginshaw Road

Oldham

OL1 3JY

Social club for adults with a Learning Disability

over 16
Phill Webber

0161 620 7986 or 07972501837

http://www.terenceogradyclub.co.uk

Leader Carole Kindon – 07780778810 Evening/Weekend Leader Carol Stacey – 07989423597 Evening/Weekend

Tuesday evenings from 19.00 to 21.00
Nominal cost per week

Transport For Sick Children

Suite 338 SBIC

Broadstone Mill

Broadstone Road

Reddish

SK5 7DL

Children under 18
Anna Burns

0161 443 4122

Evening, Afternoon, Morning
V.I. Bees

Any age
Ruth Walmsley

07780 466 410

Vestacare Oakdene Day Centre

1067 Rochdale Road, Blackley, Manchester

M9 8AJ

18 to 45 years
Dianne Newell

0161 220 5840

Visual Impaired Youth Group

The Link Centre, 140 Union Street, Oldham

From 11 to 18 years old
Keryn Green

0161 770 3110

Waves – Slaithwaite

Day provision with wide range of activities including work experience, basic skills, independence skills and a variety of social activities.

Contact Rachel Essen 01484 769 734

Wellbeing Service–

various work based projects across area

Grassroots Failsworth –

Allotments. Chadderton Park Garden Centre – woodwork, gardening, crafts etc. Support provided to a individuals with LD, autism and physical care needs Work based activity to work on employment skills and team work, Individuals have opportunity to work alongside others on practical skills.

£43.05 per day, £25.00 half day

Wheelchair Football

New Bridge School

Roman Road

Hollinwood

OL8 3PH

From 7 to 18 years old
0161 883 2401

Youth Council Champions

Oldham Youth Council Offices

Room 222, Civic Centre, West Street, Oldham

OL1 1UL

11 – 21 years
Chris Lewis

Thursday evenings from 6pm to 8pm